Businesses Still in Operation in the Chino Valley
Chino Valley Community,
These businesses are still in operation during the Coronavirus pandemic in the Chino Valley. We encourage you to shop local to support local business during the coronavirus crisis.
An ** indicates a Chairman's Circle Sponsor of the Chino Valley Chamber of Commerce.
An * indicates Chamber Member. Thank you for being a member with the Chino Valley Chamber of Commerce, your support allows us the opportunity to support Chino Valley businesses and our community.
We have also compiled a list of restaurants that are offering takeout/delivery services which you can see here -
Restaurants Offering Takeout/Delivery
If you know of any other businesses, please email Zeb Welborn at ZWelborn@ChinoValleyChamber.com and we will update this list as soon as we can.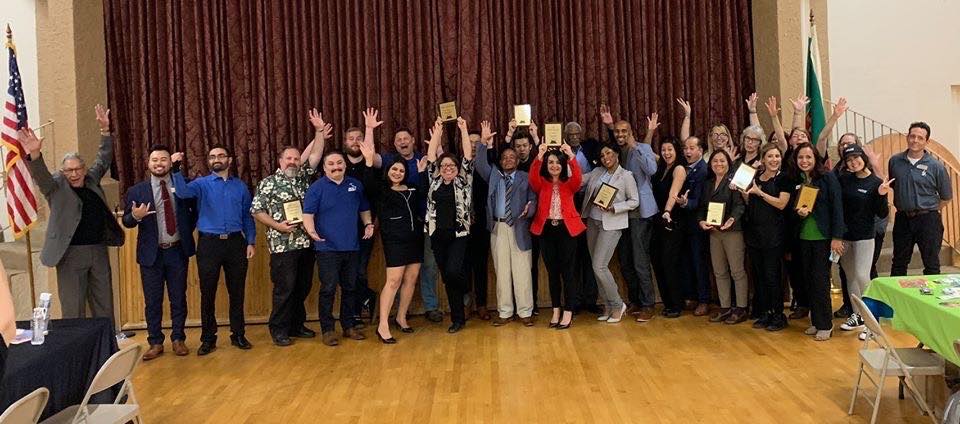 Back in Business?
We've fielded several calls from our community asking about which businesses are open and which are not. To help our community we have created a list of businesses that are "Back in Business."
We also want to let our community know the safety cautions our local businesses are putting in place so they can make informed decisions about where to do business.
We will be sharing this information on our website, social media and through emails to make the public aware of open businesses in the Chino Valley.
Help us get the word out by answering a few questions regarding your business.
Please click HERE if you wish to be included in our list of companies that are back in business.
Let's Party Entertainment
13771 Roswell Ave., Suite C, Chino, Ca 91710
909-234-9844
NO CONTACT DELIVERY & CUSTOMER PICKUP
We are here to help and to serve you.
Accredited Tax Inc.
5690 Schaefer Ave., Suite H, Chino, Ca 91710
SOCIAL DISTANCING & MASKS
Drop offs welcome. Call for other appointment methods.
Glam Blowout and Beauty Bar
13788 Roswell Ave., #136, Chino, Ca 91710
909-479-1040
DOING EVERYTHING WE CAN TO ENSURE CUSTOMER SAFETY
Hello clients and future clients! We are happy to be accepting appointments at this time. Please call the salon or DM to make an appointment. We have adapted the salon's environment and protocol to adhere to the CDC guidelines and as always recommended by the California Board of Cosmetology. Please read the guidelines below before your appointment as they are put in place for your protection and ours... At your appointment time, you may enter the salon wearing a mask. Your mast must be worn at all times during your visit... In addition upon entering, you will be asked to sanitize your hands and your temperature will be taken. We will record your temperature on our COVID-19 questionnaire that you will then sign and fill out. .. If you are ill or are experiencing any symptoms such as: fever, cough, runny nose, body aches, etc... please call to reschedule your appointment for a later date... If your temperature is taken and is at 100 or above, you will be asked to leave and your appointment will be rescheduled... You will have a seat in our already designed to be 6 feet apart to adhere to the social distancing guidelines... Every station is sanitized before and after every client... In addition, please try your best not to bring any other individuals with you... We are not accepting walk ins at this time and the Salon's hours will be adjusted temporarily... Thank you for your understanding and we can't wait to make all or clients GLAM again.
The California Blind Company
13089 Peyton Dr., #c247, Chino Hills, Ca 91709
909-702-0748
www.thecaliforniablindcomopany.com
HAND SANITIZER, MASKS, SOCIAL DISTANCING & BOOTIES
We are here for you, we appreciate your support during these unprecedented times!
Kamran Vakil Statefarm Agent
3576 Arlington Ave., Ste 105a, Riverside, Ca 92506
951-639-1316
MAKING SURE OUR OFFICE IS CLEAN AND SANITIZED AT ALL TIMES
We would love to see you.
Kazama Graphics & Design
2912 Snow Creek Lane, Ontario, Ca 91761
909-972-8534
I AM CURRENTLY WORKING AT HOME AND HAVE MAINTAINED CONTACT DISTANCING TO THE FULLEST EXTENT ISSUED BY THE STATE OF CALIFORNIA
Baja Style Ceviche Bar
4200 Chino Hills Pkwy., #115, Chino Hills, Ca 91709
909-306-7954
WE ARE FOLLOWING CDC GUIDELINES TO ENSURE ALL OUR CUSTOMERS AND OUR STAFF ARE SAFE
Personalized Gifts for You!
13012 Roswell Ave., Chino, Ca 91710
951-903-8806
MASKS & CONTACT FREE PICKUP AND DROP OFF
Rush orders are available by appointment.
The Let It Be Foundation
14720 Central Ave., Chino, Ca 91710
909-613-9161
WEAR MASK BEFORE ENTERING
Thank you for your continued support.
Inland Family Optometry
5250 Philadelphia St., Suite D, Chino, Ca 91710
909-628-1226
OUR STAFF AND DOCTORS HAVE BEEN TRAINED TO MEET THE DC AND AMERICA OPTOMETRIC ASSOCIATION COVID-19 SAFETY GUIDELINES. IN ADDITION, WE ARE TAKING THE FOLLOWING MEASURES TO ENSURE THE SAFETY AND HEALTH OF ALL OF OUR EMPLOYEES AND PATIENTS: 1. PHONE SCREENING AT APPOINTMENT CONFIRMATION. 2. TEMPERATURE CHECKS FOR THOSE ENTERING THE OFFICE. 3. PROTECTIVE SAFETY SHIELDS AROUND THE RECEPTION AREA AND COUNTER. 4. HOSPITAL-GRADE HEPA AIR FILTER FOR THE FRONT OFFICE AND EXAMINING ROOMS. 5. SPREAD OUT EACH APPOINTMENT TIMES TO MINIMIZE CROWDS, AND ALLOW TIME TO THOROUGHLY CLEAN THE EXAMINING ROOM AFTER EACH PATIENT. 6. HAVE HAND SANITIZER STATIONS THROUGHOUT THE OFFICE AVAILABLE FOR ANYBODY TO USE. 8. EVERYONE, INCLUDING ALL OF OUR STAFF AND DOCTORS MUST WEAR MASK UPON ENTERING THE BUILDING. 9. LIMIT NUMBER OF PEOPLE IN THE BUILDING TO PRACTICE SOCIAL DISTANCING. EX: ONLY THOSE WITH APPOINTMENTS AND FAMILY MEMBERS ASSISTING PATIENTS ARE ALLOWED IN THE OFFICE. 10. PPE AVAILABLE FOR BOTH PATIENTS AND STAFF WHEN NECESSARY. EX: MASKS, GLOVES FACIAL SHIELDS. 11. OXYGEN READER AS AN ALTERNATIVE MODE TO SCREEN PATIENTS.
Keeping everybody safe and healthy is our greatest priority. Therefore, we are softly re-opening our optometry practice again while following CDC and the American Optometric Association detail guidelines.
Take Ur Seat
15871 Pomona Rincon Rd., Suite 100, Chino Hills, Ca 91709
WE ARE SETTING ALL OUR TABLES 6FT APART, AND FACE MASKS ARE REQUIRED UPON ENTERING
Chino Valley Medical Center
5451 Walnut Avenue, Chino, Ca 91710
909-464-8600
PRE-SCREENING, MASKS, SOCIAL DISTANCING & PPE
Elective surgery and the ER is open for patients.
Xscape Pods
4200 Chino Hills Parkway, Suite 825, Chino Hills, Ca 91709
909-696-6053
MAKING ALL OUR BOOKING PRIVATE SO ONLY SINGLE GROUP/HOUSEHOLD PLAY OUR ROOM ONE AT A TIME, WE EXTENDED THE TIME BETWEEN GAMES TO ALLOW CLEANING. WE HAVE IMPLEMENTED CONTACTLESS WAIVER SYSTEM. OUR EMPLOYEES WILL WEAR MASKS AND GLOVES. WE WILL TEMPERATURE CHECK FOR EACH EMPLOYEE AT THE BEGINNING OF EACH SHIFT. WE HAVE CHANGED OUR SCHEDULE TO STAGGER OUR BOOKING SO WE WILL ONLY HAVE ONE GROUP AT A TIME IN THE LOBBY.
We are working on opening our 4th escape game. Announcement will be forthcoming!
Shima Restaurant
13700 Roswell Ave., Chino, Ca 91710
909-591-0175
FOLLOWING SAFETY PROTOCOL GUIDELINES
Kiddie Academy of Chino Hills
15861 Pomona Rincon Rd., Chino Hills, Ca 91709
909-529-6661
MASKS MUST BE WORN, HAND WASHING UPON ENTERING THE BUILDING, AT THIS TIME NO OUTSIDE VENDORS MAY ENTER THE BUILDING, IN HOUSE TOURS HAVE BEEN SUSPENDED UNTIL JUNE 30TH
All Pro Displays & Graphics, Inc.
2160 Deer Haven Drive, Chino Hills, Ca 91709
909-465-1400
FOLLOWING ALL CDC GUIDELINES, AT A MINIMUM
We offer proucts to help you become a SB County COVID-Compliant Business Partner.
Jagg Tax Solution, Inc.
117756 Central Ave., Suite A, Chino, Ca 91710
909-590-9307
WE RECEIVE ONLY 2 PEOPLE AT A TIME, WEAR MASK & WE PROVIDE SANITIZER
Tina's Symphony Bakery
14681 Ramona Ave., Chino, Ca 91710
909-718-9460
HAND SANITIZER PROVIDED FOR THOSE WHO COME IN WITHOUT GLOVES. AREA WHERE CUSTOMERS PAY WITH CREDIT CARD IS DISINFECTED AFTER EVERY USE. FLOORS ARE MARKED SIX FEET APART SO SOCIAL DISTANCING IS OBSERVED. ONLY ALLOWS 3 PEOPLE AT A TIME. OTHERS CAN WAIT OUTSIDE UNTIL CALLED IN. MASK IS OPTIONAL (THOUGH 99% COME IN WEARING ONE).
I do my best with cleaning and sanitizing the place. All surfaces are wiped down including front door and handles. I'm washing my hands as often as possible.
First Commercial Bank (USA)
2911 Chino Ave., Unit F2, Chino Hills, Ca 91709
909-993-5888
WE PROVIDE HAND SANITIZER, AND CLEAR INTERVAL SPACER TO PROTECT BOTH CUSTOMER AND EMPLOYEE, AND ALL EMPLOYEE WEAR MASK.
King Realty Group
14726 Ramona Ave., #201, Chino, Ca 91710
909-203-5800
Squeeze In
15855 Soquel Canyon Pkwy., Suite 140, Chino Hills, Ca 91709
909-393-2706
WE HAVE ELIMINATED SOME TABLES INSIDE AND ON OUR PATIO TO PROVIDE 6' DISTANCING BETWEEN GUESTS AND REDUCE OCCUPANCY. WE HAVE AN ONLINE WAIT LIST, SO CUSTOMERS CAN WAIT IN THEIR CAR OR AT HOME UNTIL THEIR TABLE IS READY, IF THEY CHOOSE. CUSTOMERS MAY VIEW OUR MENU DIGITALLY VIA A QR CODE ON THEIR TABLE. ALL TABLES, CHAIRS, & CONDIMENTS ARE THOROUGHLY CLEANED & SANITIZED BETWEEN PARTIES. DOOR HANDLES, COUNTERS, HIGH-CHAIRS, & OTHER FIXTURES IN HIGH TRAFFIC AREAS ARE ALL CLEANED VERY OFTEN. EMPLOYEES ARE REQUIRED TO DO TEMPERATURE CHECKS BEFORE STARTING THEIR SHIFT, ARE REQUIRED TO WEAR FACE MASKS, AND CONDUCT FREQUENT HAND WASHING.
We are thrilled to be open for dine-in and thankful to everyone who chooses to come dine with us. We all care about everyone's health and safety and will take all necessary precautions to protect you.
Drawn2Art
2587 Chino Hills Pkwy., Suite H, Chino Hills, Ca 91709
909-606-0428
www.drawn2artstudios.com/studio-locations/chino-hills/
MUST WEAR MASK. KEEP 6FT SOCIAL DISTANCING. CHECKING TEMPERATURE OF STAFF AND STUDENTS UPON ENTRY. SANITIZING HANDS UPON ENTRY AND MID-CLASS. CLASS LIMITS TO 6 STUDENTS. SANITATION OF ALL MATERIALS. NO MATERIAL SHARING.
Our classes and Summer Camps are open starting June 3rd.
Chino's Caring Kennel
3890 Walnut Avenue, Chino, Ca 91710
909-627-2212
MASKS MUST BE WORN, ONLY ONE CUSTOMER IN THE SHOP/BUILDING AT A TIME, ENCOURAGING SIX FT. DISTANCING AT ALL TIMES, SANITIZING EVERYTHING AFTER EACH CUSTOMER OR PASSING OF EQUIPMENT BETWEEN PEOPLE AND GROOMING TABLES, ETC.
Our employees, our customers and their pets safety is our number one concern.
Kamran Vakil Statefarm Agent
3576 Arlington Ave., Ste. 105a, Riverside, Ca 92506
909-639-1316
MAKING SURE OUR OFFICE IS CLEAN AND SANITIZED AT ALL TIMES
We would love to see you.
Popbar Rancho Cucamonga 
8443 Haven Avenue, Rancho Cucamonga, Ca 91730
909-527-3264
FULL COMPLIANCE WITH FACE COVERINGS, SANITATION AREAS, ETC.
Limericks Tavern
13920 City Center Dr., #4075, Chino Hills, Ca 91709
909-306-7005
INCREASE CLEANING SANITIZING STATIONS FOR STAFF AND GUESTS, SOCIAL DISTANCING, LESS TABLES - MORE SPREAD OUT
Excel Family Optometry
15855 Soquel Canyon Parkway, Ste. 120, Chino Hills, Ca 91709
909-597-7333
ONLY OPEN BY APPOINTMENT, LIMITING THE AMOUNT OF PATIENTS IN THE OFFICE (ONE AT A TIME) AND THOROUGHLY CLEANING THE ENTIRE OFFICE BETWEEN APPOINTMENTS.
Code Ninjas Chino Hills
4511 Chino Hills Pkwy, Suite E, Chino Hills, Ca 91709
909-536-2633
www.codeninjas.com/ca-chino-hills
IN OUR STEM CENTER, WE WILL CONTINUE OUR GOOD HYGIENE HABITS. WE WILL CONTINUE TO DISINFECT SURFACES REGULARLY AND RECOMMEND FREQUENT AND THOROUGH HAND WASHING AS THESE ARE SIMPLE PREVENTIVE MEASURES FOR ALL ILLNESSES.
WE ALSO HAVE THE FOLLOWING SAFETY PROTOCOLS IN PLACE:
STAY HOME IF YOU OR A FAMILY MEMBER IS FELLING SICK

WE WILL BE DOING A CONTACT-LESS TEMPERATURE CHECK FOR KIDS AND STAFF UPON ENTERING OUR CENTER

STUDENTS WILL BE REQUIRED TO SANITIZE AS THEY ENTER AND EXIT THE CENTER

AFTER EACH STUDENT COMPLETES A SESSION, STAFF WILL COMPLETE A FULL AND THOROUGH CLEANING CYCLE OF THE INDIVIDUAL WORKSTATION INCLUDING CHAIRS, TABLES, COMPUTERS, MICE, MONITORS ETC.

WE WILL CONTINUE TO ENCOURAGE CLEAN HANDS. HAND SANITIZER IS FULLY STOCKED (WITH PLENTY OF BACK UP) AND AS ALWAYS, STUDENTS ARE REQUIRED TO WASH THEIR HANDS AT OUR DEDICATED WASHING STATION BEFORE ENTERING THE CENTER. ONE OF OUR STAFF MEMBERS WILL MONITOR THE WASHING STATION.

MASKS WILL BE WORN BY STAFF AND STUDENTS AT ALL TIMES. WE WILL PROVIDE THE FIRST REUSABLE MASK TO ALL OF OUR MEMBERS, THEN IT IS YOUR RESPONSIBILITY TO BRING ONE EACH TIME YOU COME IN. AT THIS TIME, THERE WILL BE NO EXCEPTIONS TO THIS RULE.

THE CENTER WILL BE RUNNING AS LESS THAN 25% CAPACITY AT ALL TIMES, WITH MORE THAN 6 FT BETWEEN STUDENTS, WHO WILL EACH HAVE THEIR OWN WORKSTATION. (THIS INCLUDES SUMMER CAMPS).

STAFF WILL BE REGULARLY WIPING DOWN AND DISINFECTING DOORKNOBS AND OTHER COMMONLY TOUCHED AREAS.

STAFF WILL REITERATE GOOD COUGHING/SNEEZING ETIQUETTE (USING TISSUE OR COVERING COUGHS AND SNEEZES WITH THE FOLD OF THE ARM).

STAFF WILL HAVE THE ABILITY TO WORK FROM REMOTE STATIONS USING A SCREEN SHARE PROGRAM TO ASSIST STUDENTS WITH THEIR WORK IF EXTENDED DEBUGGING OR PROBLEM SOLVING IS REQUIRED.

WE WILL NOT USE WRISTBANDS, MOUSE PADS, ROBOTICS OR STEM GAMES FOR NOW.

WE HAVE CREATED A FLOW OF TRAFFIC SO THAT ALL STUDENTS WILL ENTER AND EXIT THROUGH A SPECIFIC ENTRANCE.

ONLY STUDENTS WILL BE ALLOWED TO ENTER THE CENTER DURING DROP-OFF AND PICK-UP TIMES. OUR LOBBY AREA WILL REMAIN CLOSED TO PARENTS AND GUESTS.

THERE WILL BE A 15-MINUTE GAP BETWEEN SCHEDULED SESSIONS TO ALLOW FOR SANITATION AND RESET OF THE CENTER.

OUR COFFEE SERVICE WILL BE TEMPORARILY UNAVAILABLE.
In addition to our regular program, we are also offering virtual tech camps and classes.
Chino Montessori School
6010 Riverside Drive, Chino, Ca. 91710909-465-6008
FOLLOWING ALL PROTOCOLS AND IN COMPLIANCE WITH THE CDC AND LICENSING DEPARTMENT
Currently enrolling from 3 months to 6 years children for the upcoming school year . Summer Camp program begins July 1, 2020. 
Silver Smile Dental
14683 Ramona Ave. Chino, CA 91710
909-393-1600
WE ARE COMPLIANT WITH STRICT RULES & REGULATIONS PERTAINING TO INFECTION CONTROL; WE HAVE ADEQUATE SUPPLIES OF PPE FOR ALL STAFF; WE PROVIDE SANITIZERS IN EVERY PART OF THE OFFICE & WE SCREEN OUR PATIENTS PRIOR TO THEIR APPOINTMENTS. WE ARE ADHERING TO THE STRICT & SUGGESTED GUIDANCE OF THE AMERICAN & CALIFORNIA DENTAL ASSOCIATIONS (ADA & CDA).
We are open to serve the community & everyone's health & safety is our top priority!
Vita Italian Bar & Grill
3101 West Temple Ave, Pomona, Ca 91768
ALL EMPLOYEES WILL BE WEARING MASKS AND GLOVES
FURTHER DISINFECT ALL COMMON AREA OUR GUESTS MAY COME IN CONTACT WITH WILL BE DISINFECTED DAILY
CONTINUE TO PROVIDE HAND SANITIZER IN THE LOBBY OF EACH OF OUR ESTABLISHMENTS FOR GUESTS TO USE AT THEIR OWN DISCRETION
MONITOR ALL EMPLOYEES HEALTH THROUGH MANDATORY TEMPERATURE CHECKS WITH DIGITAL NON-TOUCH THERMOMETERS
TIMERS WILL BE PLACED FOR EMPLOYEES TO HAND-WASH EVERY 30 MINUTES; A SIGN WILL BE POSTED IN THE BATHROOMS
GUESTS ARE REQUIRED TO WEAR MASKS TO THE RESTAURANTS AND MAY REMOVE THEM ONCE SEATED AT THE TABLE
Transamerica Financial Advisors
14726 Ramona Avenue, Suite 301, Chino, CA
MASKS AND SOCIAL DISTANCING
We have remained open throughout the pandemic however are now doing most client appointments through Zoom if they prefer.
Good Enough Travel
2048 Turquise Circle Chino Hills, CA 91709
909-456-2519
MEETING WITH THE HELP OF MASKS AND 6 FT DISTANCING
I am able to answer all questions on Covid19 when it come to traveling with family 👪 for your getaway or family cruise. Don't lose out on your vacation call me and I can assist you in that safe process.
Chino Hills Eyecare Optometry - Dr. Suneet Gupta
3233 Grand Ave. Suite M, Chino Hills, CA 91709
WE HAVE INSTALLED SAFETY SHIELDS IN VARIOUS PLACES INCLUDING FRONT DESK AND EXAM ROOM EQUIPMENT. MOST IMPORTANTLY WE HAVE TAILORED OUR APPOINTMENT SCHEDULE TO KEEP SOCIAL DISTANCING AS A PRIORITY. WE HAVE CLEANING PROTOCOLS BEFORE, AFTER AND IN BETWEEN PATIENT ENCOUNTERS. TEAM MEMBERS AND DOCTORS HAVE PPE (PERSONAL PROTECTIVE EQUIPMENT) INCLUDING FACE MASKS (REQUIRED) AND FACE SHIELDS. WE HAVE ALWAYS MAINTAINED A SANITIZED ENVIRONMENT BECAUSE WE ARE A MEDICAL PRACTICE BUT IN THE OF COVID-19 WE HAVE UPPED OUR SAFETY MEASURES TO ENSURE PUBLIC HEALTH IS THE TOP PRIORITY.
Our website has some pictures depicting the increased safety measures taken and we are happy to have a conversation with you prior to your visit to answer any questions or concerns to ensure that you feel comfortable and feel safe in our office. We have been in practice for twenty years serving the local communities and have always put our patients safety and health as top priority.
9round fitness
14230 Chino Hills Pkwy., Chino Hills, Ca 91710
909-342-7055
ALLOWING ONLY 5 MEMBERS TO WORKOUT. PLUS SANITIZING THE GYM THROUGHOUT THE DAY.
Malins Pool and Patio Supplies Inc
3708 Riverside drive, Chino, Ca 91710909-628-0038
FREQUENT HAND WASHING, MASKS, SOCIAL DISTANCING AND FREQUENT SANITATION OF TOUCH POINTS.
13855 City Center Drive, Shoppes at Chino Hills, Chino Hills, Ca 91709
MAINTAINING SOCIAL DISTANCING AND COMPLYING WITH ALL STATE AND COUNTY REGULATIONS
Salon Divina
14139 Pipeline Ave Chino, CA 917-0909-517-0009www.salondivinachinohills.com
MASKS, SCREENING TEMPS, WASHING HANDS, SANITIZER, SANITIZING ALL EQUIPMENT AND IMPLEMENTS
Come get your "quarantine hair" done at our salon!
Planes of Fame Air Museum
14998 Cal Aero Drive, Chino, Ca 91710
909-597-3722
WE ARE FOLLOWING ALL GUIDELINES FROM THE CDC, STATE OF CALIFORNIA AND THE COUNTY OF SAN BERNARDINO
The safety of guests and employees is our utmost priority.
MD Environmental
Central Care Physical Therapy
4541 Philadelphia St., c-103, Chino, Ca 91710
909-590-7997
SANITIZING & DISINFECTING
Helping the community stay healthy and strong.
**Chino Valley Champion
909-628-5501
Location: 13179 9th St., Chino CA 91710
Products: Still open for business (Office temporarily closed to public).
**Foddrill Construction Corp.
909-591-4095
**John Edgar State Farm
909.342.9603
Location: Our business continuity plans are in place and active, and we are available to service your policies via phone and email. John Edgar State Farm Agency is fully prepared to support you and your policies during this time.
Products: We are here to review your current Insurance needs during the difficult time.
**Vista Medical Group 
909-613-0100
Location: 12488 Central Av. Suite B
Products: Our doors are open Offering convenient Urgent Care Services (Not A Covid-19 Testing site).
**Good Enough Travel
909-446-2519
Location: Chino hills 
Products: Booking the world. Do not cancel your vacation, change the date to have time to enjoy your family and friends.
**Pacific Energy Network 
909-606-5503
Location: 15342 El Prado Rd Ste 200B Chino, CA 91710
Products: Solar Company
*Rockstars of Tomorrow Chino Hills
chinohills@rockstarsoftomorrow.com | www.rockstarsoftomorrow.com
Location: 4200 Chino Hills Parkway, #670, Chino Hills CA 91709
Products: Full live video online platform.
*The Let It Be Foundation,
www.theletitbefoundation.org/event/walkon2020/
Location: operating in full from our homes; providing weekly support to our Let It Be Families.
Products: We are still planning our annual walk-run with a new virtual format; "Walk-On 2020".
*LNR Promotions
phone/text 714-349-2884 | fax via scan/email
Products: Promotional Products •  Online Events • Consulting
We are OPEN and still provide a wide range of products for employee and clients including Home Office Essential Kits, Home Essentials, Digital Products, Disposable Masks, Gloves, and even custom Toilet Paper and so much more.   Available for a discovery call for those in need of advise and ideas on how to navigate this situation.
"Your Marketing is more important now than ever - to be in front of your clients and be top of mind"
*AAA- Chino, CA
Chris Formica | Formica.christopher@aaa-calif.com
909-364-1488
Products: Home and Auto Insurance, AAA Membership and towing
*Golden Empire Mortgage
Eric Hasanoff
909-664-5873 Cell
909-266-5668 Fax
*KB Real Estate
909-210-1570
Location: Office is closed to the public but we are accessible via phone, email, and video chat.
Products: KB Real Estate is a commercial real estate firm with emphasis on Sales and Leasing of Commercial Real Estate including retail centers, office buildings, industrial warehousing, land, mixed-use properties, and more.
*Postal Centers +
909 591 3925 | FAX: 909 591-2045
Location: 12403 Central Ave is open.
Products: We are providing mailing, package sending and package drop off for DHL, FEDEX, UPS and USPS.  We more importantly have a Notary Public on staff all store hours and are continuing to do Live Scan Fingerprinting.  Notary Services and Live Scan Fingerprinting are especially important right now during this crisis.  We also continue doing faxing, scan to email, photo copies and other business related services.
Shipping with a Choice Made Easy.
*Personalized Gifts For You
951-903-8806
Products: I am still open but only shipping products NO WILL Call or pick up embroidery, screen printing and most promotional products, as well as printed items Business cards brochures, banners, flyers post cards etc.
*Caliber Collision Centers
Antonio.velasco@calibercollision.com
909 597 2203
Location: 14622 Ramona Ave, Chino CA 91710
Products: We are an Autobody/Collision repair shop, and we are definitely open for business.  We handle insurance and out of pocket claims.  We, at this rough time, are offering to pick up vehicles and customers to help facilitate auto body repairs.
*GMP Global Nutrition, Inc.
Tel:(909) 628.8889
Fax:(909) 993.5968
Location: 13653 Central Avenue, Chino, CA 91710
*Cherry Auto Body
909-591-7481
Location: 13634 Central Ave., Chino, Ca.  91710
Products: We are considered an essential business and we are operational and are taking in vehicles for repair.  We are observing all safety guidelines. With the home sheltering, this is a good time to fix vehicles as they are parked in the driveway, anyway.  Our job is to fix vehicles after accidents and restore them to pre-accident condition.  We have been here almost 40 years and guarantee all our repairs for as long as the vehicle is owned by the same person.  We do repairs for all insurance companies as well as ones paid for by customers themselves and can arrange rental cars for those who need them.
*ShabuWara 
909-342-9128
Location: 13788 Roswell Ave #188, Chino ca 91710
Products: Japanese Asian Fusion cuisine. As a proud member of Chino Valley Chamber, we will donate portion of our profits to provide medical supplies and donations to Kaiser Permanente and Chino Valley Medical Center to prevent spread of COVID-19. Thank you for your support!
Now offering Take-out and Curbside pick up | Free Face Mask with Emergency Family Combo Pack
$5 off your first order | $15 off $75 family orders
Please order online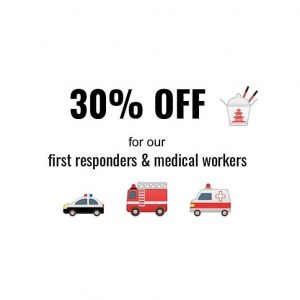 *Omnia Dental Care
www.omniadentalcarechinohills.com
Ph: 909-497-9449 | Fax: 844-600-4099
Location: 15911 Pomona Rincon Rd. Unit 120, Chino Hills, CA 91709
Products: We are open to emergency patients only.
* Berkshire Hathaway HomeServies California Properties
(951) 201-5642
Location: 4085 Grand Avenue, Chino, CA  91710
Products: Our agents are still conducting business from home, and showing virtual tours of homes. Our office is open on a limited basis--no gatherings. We have a Covid-19 Advisory that we request both buyers and sellers to sign when sellers are allowing buyers to enter their homes. Safety is of primary concern to us so agents are providing gloves, masks and disinfectant for those sellers who are allowing to show their homes, and for buyers who want to preview the homes.
*A Storage Place El Prado
Location: 4643 Chino Ave, Chino, Ca
Products:  Our self-storage customers still have access to their units, although our offices are technically closed to protect our employees. Move-ins on an appointment only basis.
*Symmetry Financial Group
Cell:  714-473-8086
Location: Located Chino Hills. Home based and Zoom meetings currently.
Products: Licensed Agent with Jessup Agency/Symmetry Financial Group
Access to 90+ insurance companies. Offering mortgage protection and life insurance and 401K rollovers.
Property/Casualty/Life/Agency Producer
* Metz Air Control
909-628-9525
Location: 13784 Monte Vista Ave, Chino, CA 91710
Products: We are open for air conditioning/heating service repairs or estimates.
* California Pizza Kitchen - Chino Hills
(909) 590-3090
Location: 3505 Grand Ave., Chino Hills, Ca 91709
Products: We are currently open for takeout and delivery. Here are our hours of operation:
Sunday-Thursday 11am-7pm | Friday and Saturday 11am-8pm
*Dale Bright's Auto Service
http://www.dalebrightsautoservice.com
(909) 628-0600
Location: 5180 G St., Chino, Ca 91710
*Man vs Fries
https://www.doordash.com/store/man-vs-fries-chino-hills-834485/1177063/en-US
Products: Man vs Fries exclusive delivery pop-up of an American classic. Delivery Only Through DoorDash

* Ekta Samtani, New York Life Insurance Company.
909-896-7559
Products: Helping Clients on Zoom to protect you and your loved ones with insurance.
*Abel Dutra with Dale Freitas Realty
909-210-8263
Location: 5499 Riverside Dr. Chino (by appointment)
Products: Providing clients a solution for their Real Estate needs.
*Bento Mgmt & Realty
909-627-7220
Location: 5389 Riverside Dr Chino, CA 91710
Products: Property Management & Real Estate. Full service property management company.
* Trinity Networx
(951)479-1727
Location: 3333 Concours Suite 4203, Ontario, CA 91764
Products: As an essential business, Trinity Networx is open and available to handle the Technology needs of all Inland Empire Businesses. Whether you need to set your team up to work remotely, or you need security cameras installed while you're business is closed, the Trinity Networx team is here for you.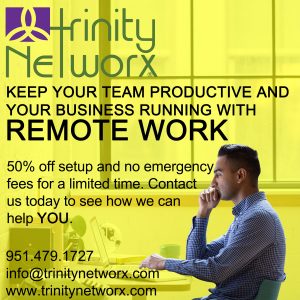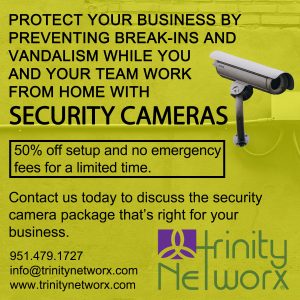 *Econo Lube N Tune & Brakes
909-393-6867
Location: 14688 Pipeline ave #A, Chino Hills, Ca 91709
Products: General auto repair all makes and models
*Lani City Medical Urgent Care
909-465-5000
Location: 4036 Grand Avenue, Suite A, Chino, Ca 91710
Products: Now offering COVID-19 testing for eligible patients - If you or a family member are experiencing fever, cough or shortness of breath, schedule a telemedicine visit at www.lanicitymed.com and find out if you can be tested at our clinic. We are happy to be providing care to the community of the Chino Valley during these difficult times.
Mon - Fri: 10am - 6:30pm
Saturday: 11am - 5pm
Sunday: Closed
* The Vintner's Tavern
909-497-7183
Location: 13788 Roswell Ave, Suite176-186, Chino, CA 91710
Products: Doing carry outs Wed thru Saturday 4-8.  Carry out menu is available on our website. We are also on Yelp on line ordering.
The very first winery and restaurant in Chino Valley. Follow us on IG and FB!
*Hacienda Properties BY AC Realty
https://www.facebook.com/tonysolomonrealestate/
951-202-2303
Anthony Solomon | BRE#00865082
Location: 2514 S. Hacienda Blvd. Ste.A, Hacienda Heights ,Ca. 91745
Products: We are remotely servicing our potential buyers and sellers via zoom. Your Home Sold at 100% of Your Asking Price. GUARANTEED or I'II Pay You the Difference
*Code Ninjas Chino Hills
Products: We temporarily suspended our center hours; however, we have transitioned to provide distance/online learning services in the meantime. Code Ninjas Chino Hills is NOW offering an "At-Home Coding" program, this program includes the following:
Weekly private sessions with one of our Code Senseis

Unlimited access to the daily Interactive Online Group Sessions

Weekly coding challenges to complete at home
While enrolled in this program, you earn hours of "dojo time" for every 30 days that you are enrolled. You can use your earned hours at the center when we re-open our doors.
To request information, visit: https://bit.ly/codingathome or email us at ChinoHillsCA@codeninjas.com
* Professional Mobile Notary Services
(909) 815-4801
Location: Chino Hills, CA 91709
* Dickey's Barbecue Pit
(909) 902-1320
Location: 11748 Central Avenue, Chino, CA 91710
* Sam The Chiropractor
https://www.samthechiropractor.com/
(909)529-1179
Location: 5370 Schaefer Ave, Suite G, Chino, CA 91710
Products: Website Special: $99 New Client Special Includes Consultation and Chiropractic Adjustment
"I specialize in preventative Maintenance Chiropractic Care to help people feel better, boost their health & decrease stress/tension. I take care of families, health fitness enthusiasts, athletes and anyone looking for natural ways to stay healthy. I offer customized Chiropractic Adjustments by hand."
*Voorhees & Ratzlaff Law Group, LLP
(909) 334-1425
Location: 13831 Roswell Ave., Bldg. 10, Suite D, Chino, CA 91710
*Roses Say
909 630-6852
*Chino's Caring Kennel
909-627-2212
Location: 3890 Walnut Ave., Chino, CA  91710
Products: We provide boarding and grooming to pets in our care.  We also carry Nature's Select Dog and Cat Food along with other retail items should client need.
*Roberts Bariatric Services
909 418-8308
Location: 6507 Issac Ct. Chino CA
Products: I am open to serve the public through my online classes.
*Edward Jones - Josh Sun 
Jessica.koerner@edwardjones.com
909-597-9619
Location: 14748 pipeline ave., Suite F, Chino hills 91709
Products: Helping individuals, families and businesses to prosper through financial planning and investment management.  We're offering free consultation by phone and web conference during this time.
*Baldy View ROP
909-947-3400
Location: 1501 S. Bon View Ave. Ontario, CA 91761
Products: We provide free courses and programs that prepare high school students for career and college. We also provide fee-based adult programs that lead to in demand, high skill, and high wage careers.
*Transamerica Financial Advisors
909-967-7662
Location: 14726 Ramona Ave., Ste 301, Chino, CA 91710
Office is currently open however most of our staff is working from home. Please contact Branch Office Supervisor, Jim Maloney @ 909.967.7662 if you have a need to visit the office. Otherwise, we are currently offering complementary phone consultations as well as web conferencing. Call us for details.
Products: We offer comprehensive financial planning in addition to a broad array of financial products including investments, life and disability insurance, annuities, long term care and final expense planning.
*Postal Centers +
909-591-3925
Address: 12403 Central Ave, Chino   on the corner of Central & Walnut
Products: We have a Notary Public during all open hours and continue to do Live Scan Fingerprinting.
We are mailing, packing and shipping packages and letters via DHL, FEDEX, UPS and U.S. Postal
We are accepting prepaid drop off packages with labels from Amazon, FEDEX, and UPS.
Shipping with a Choice Made Easy.
*A Storage Place
(909) 627-5456
Location: 4643 Chino Ave., Chino, CA 91710
Products: Gates are currently open for tenants; Move-In by appointment only
*SA Recycling
(909) 643-2402
Location: 11614 East End Avenue, Chino, CA 91710
Products: Not currently accepting CRV
*House of Ruth
(909) 623-4364
Location: 599 N. Main St., Pomona, Ca 91768
Products: 24 Hour Hotline 877-988-5559
*Lennar Homes
(951) 817-3550
Location: 980 Montecito Drive, Suite 300, Corona, CA 92879
Products: By appointment only
*GMX International Corporation
http://www.gmxinternational.com
(909) 627-5700
Location: 13771 Roswell Ave, Ste A, Chino, CA 91710
Products: Hard water treatment, water treatment without chemicals or salt
*Oakmont of Chino Hills
http://www.oakmontseniorliving.com
(909) 606-3010
Location: 14837 Peyton Dr., Chino Hills, Ca 9170
* Reserve at Chino Hills
https://www.decron.com/apartments-reserve-at-chino-hills/
(909) 597-4831
4200 Village Drive, Chino Hills, Ca 91709
Shima Japanese Restaurant 
909-591-0175
Location: 13700 Roswell Ave., Chino CA 91710
Products: We open for take out/togo and deliver through our partners, Ubereats and Grubhub.
Open Monday to Thursday 4-8pm and Friday to Sunday 12-8.30pm
Lunch 10% off and Dinner 20%off
*Welborn Media
zeb@welbornmedia.com
(909) 973-9089
Benham Advertising
909-591-4791
Location: 4091 Riverside Drive, Suite 215, Chino, Ca 91710
Products: We are OPEN during this global crisis, offering Marketing, Advertising and Public Relations services for your business. We specialize in integrated marketing and advertising solutions, including crisis messaging, that inspire respected brand identity and leverage tangible lasting results.
KYR Music
(909) 597-0750
Location: 14560 Pipeline Ave., Chino, Ca 91710
Products: KYR Music is still open with modified hours! All lessons are online and every other service, sales, rentals, and repairs are rolling along. We even offer curbside pick-up and delivery.
*Apollo Insurance Services
http://www.apolloinsuranceservices.com
(800) 426-1088
Location: 13920 City Center Drive, Ste. 220, Chino Hills, Ca 91709
*Servpro of Chino/Chino Hills
https://www.servprochinochinohills.com/
951-235-9927
Location: 14175 Telephone Ave, Suite I, Chino, Ca 91710
Products: Fire & water - Cleanup & Restoration. Mold remediation, asbestos removal and COVID-19 clean-up and disinfecting
Empower Physical Therapy & Wellness
909-907-0805
909-907-0735 Fax
Location: 15944 Los Serranos Country Club Dr., Ste. 250, Chino Hills, Ca 91709
Bell Termite & Pest Control
888-699-9808
Location: 3873 Schaefer Ave., Suite J, Chino, Ca 91710
Products: During these difficult times Bell Termite & Pest, Inc. extends our heartfelt hand. We want to assure you that we take the health and well-being of our valued customers. Associates and community extremely serious. We are closely monitoring the quickly developing effects of the Coronavirus (COVID-19) pandemic. To help prevent the spread of COVID-19, we have and will continue to practice social distancing. Although may companies have temporarily closed their businesses to protect and care for those they are in contact with.
We want to assure you that because we are an emergency response team our services will remain operational, while still maintaining a clean safe environment for both our clients and our employees.
*Infuzion Zone
Location: 4200 Chino Hills Pkwy, Suite 400, Chino Hills, Ca 91709
Products: Our customers tell us, "…hope you guys don't go anywhere. My kids love it there!!!" Infuzion Zone Laser Tag is a family owned small business and we plan to be here for our customers for many years to come! Although our doors are temporarily closed, you can still book a future birthday or team party on our website https://infuzionzone.com/ or grab now the post quarantine 50% Laser Tag Special: https://bit.ly/lasertagplay
*Bykowski Equipment
(909) 902-9400
Location: 12360 East End Ave., Chino, Ca 91710
*Chino Airport
(909) 597-3910
Location: 7000 Merrill Ave., Box 1, Chino, Ca 91710
*Haughey Insurance
http://www.haugheyinsurance.com
(909) 627-4161
Location: 5670 Schaeffer Avenue  #F, Chino, Ca 91710
*Stater Bros. Markets-Chino Hills Pkwy. Store
(909) 591-5405
Location: 14250 Chino Hills Pkwy., Chino Hills, Ca 91709
Products: Open 8 a.m. - 9 p.m. Senior (65+) only, shopping hour: 8 a.m. - 9 a.m.
*C21-Century C21 Award
(909) 938-7154
Location: 13920 City Center Dr. Suite #260, Chino Hills, Ca 91709
*Accredited Tax & Financial Planners Inc.
(909) 627-7007
Location: 5690 Schaefer Ave Suite H, Chino, Ca 91710
Products: Open for drop-off, returns & uploading documents.
*Progressive Real Estate Partners
(909) 576-4259
Location: 9471 Haven Avenue, Ste. 110, Rancho Cucamonga, Ca 91730
*Legacy Realty Partners
(909) 292-3435
135 S. State College Blvd., Ste. 675, Brea, Ca 92821
*FTC Consulting
(909) 642-9300
4091 Riverside Drive #217, Chino, Ca 92880